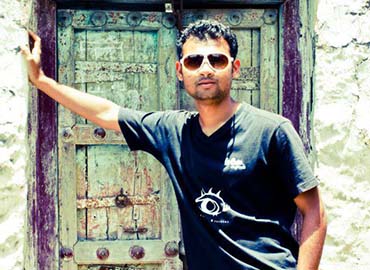 Pankaj Sonawane
Founder / VFX Producer
Since childhood he has been fascinated by sports and films. That made him focus his talents in Acting and Drama. He acted in a short film made in FTII when he was a child. So he decided to take Films as his career.
After completing his college, he learned professional skills required for creating film and VFX. Later he got chance to work with Hollywood film production where he worked on several Hollywood films like Amelia, Taking wood stock, Repo – Men, Where the Wild Things Are, Indiana Jones – Kingdom of crystal skull, Lust Caution, Red Cliff, The Invictus.
After getting experience on these films he worked as a VFX Producer on couple of European films. Then he started Illusion Ethereal with his partners and continued working on Regional and International VFX projects like Deadpool, Transformers, Malefiscent, Fandry, Shala etc.Also he have been assisting for some regional films for learning film Direction.
V!vek Jamble
Founder / Technical Director
Vivek is Graduate in Physics from University of Pune. He always loved to do scientific experiments, so he participated in Radio Jove program held by NASA for building radio telescope for recording radio signals coming from some natural radio stations in space. During that period, he learned Astronomy and built optical telescope as well as Radio telescope of his own. What a GEEK!!!
Since childhood he had fascination about sketching and cartoons. After completing degree, he learned 3D Animation and VFX from institute based in Pune. His knowledge in physics was helpful for working in simulations and Dynamics.
Being fascinated in Animation and gaming he wanted to do something where art and technology comes together. As a partner in Illusion Ethereal Studios he handles R&D department and Technical department.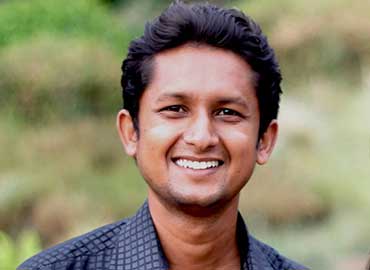 Bhushan Humbe
Founder / VFX Supervisor
Bhushan completed his graduation in BSc. He has interests in sketching and drawing. This leads him to entering in entertainment field. He has completed his Diploma in Animation from Pune. From there onwards he dreamed about the VFX company. For achieving the goal, he started his career in Hollywood studio. In those 7 Years in Visual Effects field worked on some Hollywood Films such as; The Invictus, Repo-Men, Where the wild thing are, Talking Woodstock, Amelia, White Out, Lust Caution, Red cliff-1&2, Death Race, etc.
Later he switched to another Hollywood studio to learn stereo pipeline and techniques. There he worked on Big banners like, Jurassic Park, Terminator, San Andreas, Maze Runner 2 – Scotch Trials, The Martian, Collide, etc.
In Illusion Ethereal Studios he did handle some regional projects such as Highway, Doubleseat, Photocopy, etc. And some running projects YZ, Jaudya Na Balasaheb, regarding VFX and compositing.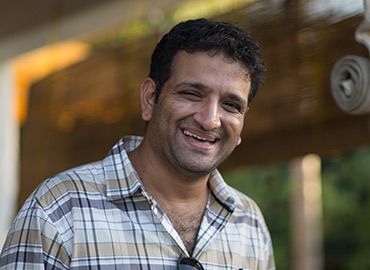 Ranjit Gugle
Founder / Business Development
Ranjit Gugle is an Executive Producer and owner of Huge Productions, a Line Production company. Ranjit completed his graduation from Pune and later received a Post Graduate Diploma in Business Management (specialized in Family Managed Business). Being from Business Family, Ranjit dedicated his initial 3 years into family business, growing up in a small town in Maharashtra. It was the liking for managing and organizing shows for the theatre group during college days that drew Ranjit towards Cinema.
He has worked extensively on new age Marathi films with directors like Sachin Kundalkar, Sameer Vidwans, Shrihari Sathe and Avinash Arun. His company Huge Productions facilitates TVCs & Feature Films. He has worked on Aiyyaa (Anurag Kashyap Films Production) and Marathi films such as Restaurant, Gandha (Smell), Time Please, Ek Hazarachi Note (1000 Rupee Note), Killa (Fort, which own prestigious Silver Bear Award in Berlin Film Festival & National Award), Happy Journey as an Executive Producer. He has produced his 1st feature film Double Seat (Language- Marathi) which was one of the commercial hit films of the year 2015.